Tania Johnson Design specialises in custom, contemporary, hand knotted rugs. Hand made in Nepal, every piece is made to order and can be fully bespoke for use in both residential and commercial projects.
Tania Johnson Design is owned by London based textile designer, Tania Johnson. Tania graduated from London's Royal College of Art with an MA in woven textiles before designing for a number of high end Home Furnishing companies in the US. As a designer for Calvin Klein Home for several years, she designed the brands' first rug collection in 2002 which further developed her passion for innovative rug design.
Tania Johnson launched her debut collection of hand knotted rugs in New York under her own label, Tania Johnson Design, in May 2010. She has since returned to the UK where her sister, Sally-Anne, now works alongside her.
Tania specialises in translating her textural
photographs
into timeless rugs intricately hand knotted in wool and silk. Every design starts with a moment that inspires her - the way light creates shadows and reflections and the microscopic details found in nature. Each luxurious rug is made to order and Tania personally works on every design and weaving graph herself to ensure each one, regardless of size or colour, is an individual piece of art.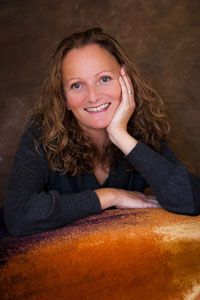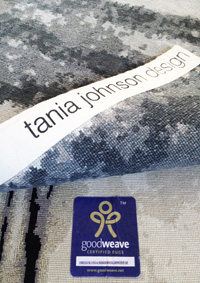 Every Tania Johnson Design rug is certified by
GoodWeave
which aims to eliminate child labour and to improve working conditions for adults. Any carpet with the GoodWeave label means that the rug was made only by adult artisans. In addition, the certification programme helps fund educational opportunities for children as well as support and resources for families and weaving communities in South Asia.
Having met some of the children rescued by GoodWeave in Kathmandu, and spent time at their rehabilitation centre Hamro Ghar, Tania strongly supports GoodWeave's work. To find out more about GoodWeave
click here…